Latest Issue
Pick up the latest issue of Complete Kit Car from your local newsagent, or just order it here and we'll send it to you wherever you are in the world.
Free postage on the current issue to any UK address.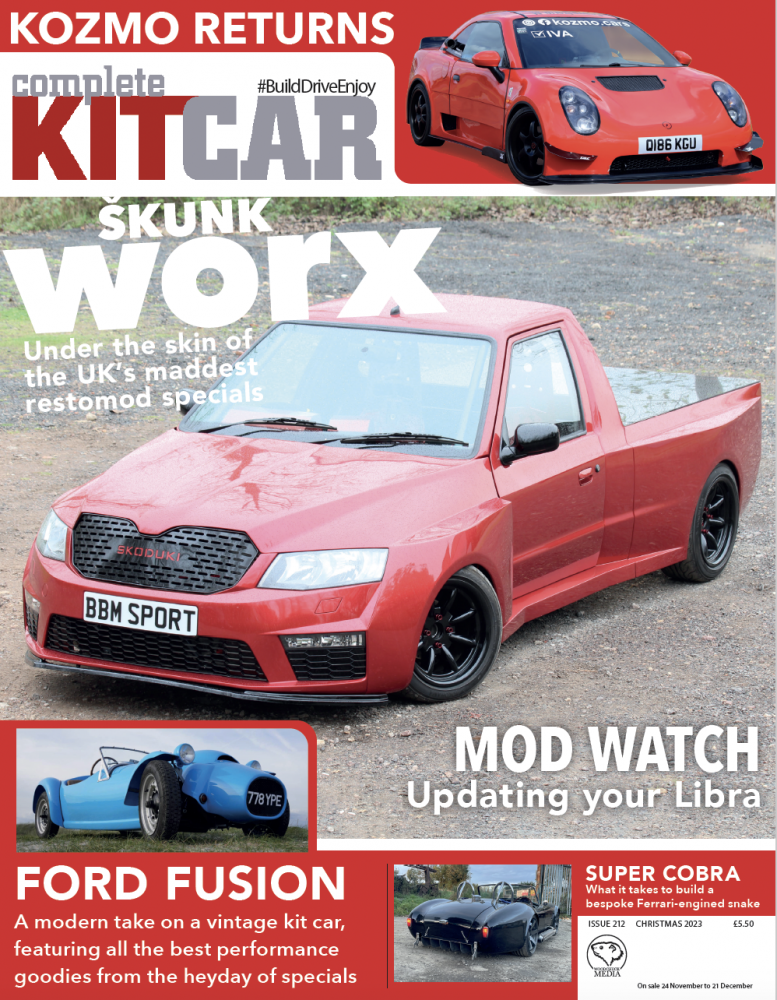 Christmas 2024
£5.50
Restomod heaven – we take a look at two of BB Motorsport's maddest road builds and learn more about it up-and-coming kit car.
Kozmo – We've followed this Polish mid-engined GT since 2017, so it was only fair we got the exclusive first drive.
Super Accessories Super Two – An intriguing Ford special kit from the dawn of our industry, built to modern standards.
Ferrari-engined Cobra replica build – a one-off supersnake built by an ex-F1 engineer.
Garage prep – how to get your garage ship shape for winter and your car ready for spring.
Kit car security – how to protect your pride and joy at home and away.